Reaction Injection Molding Home > Reaction Injection Molding
Services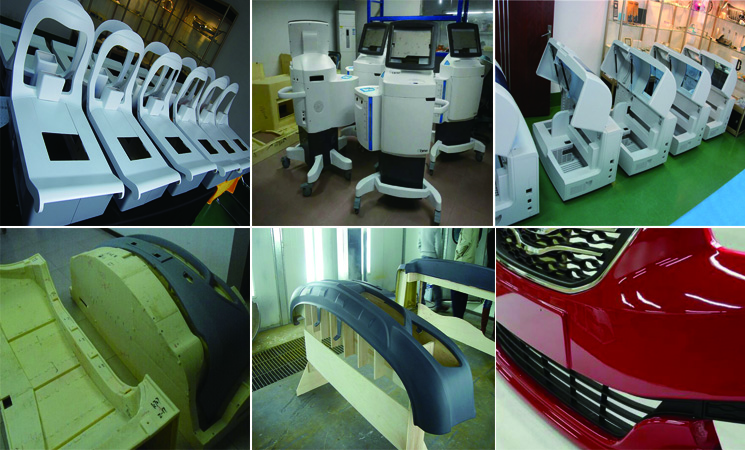 Our Main Attractions of Reaction Injection Molding Services
Qualified and committed personnel of our reputable company have a great proficiency and years of experiences in the plastic molds and injection molding services. We have advanced equipment and innovative technologies to improve our products and services in different aspects on a regular basis. If you do your business anywhere in the world and think about how to get the competitive price of the customized reaction injection molding service, then you can directly contact our company on online. You will get an instant assistance and ensure about the easiest method to choose and buy the suitable molding service. You will be satisfied not only because the best quality service, but also the complete guidance to use this service as efficient as possible.
How to Get the Best Injection Molding Service
We are here to give you the injection molding service as per industry standards and assist you to reap benefits from our customized yet affordable service. You may be a beginner to the reaction injection molding and think about its basics and complex things in detail. This reaction injection molding is same as the common injection molding except the thermosetting polymers are properly used and requiring the curing reaction to happen within the mold. The main products produced by using this injection molding technology are the fenders, air spoilers and automotive bumpers. Our committed and experienced personnel efficiently use different categories of resources and advanced technologies to provide the first-class nature of reaction injection molding services. It is the best suitable time to explore everything related to our services in this sector and make an informed decision to use our services as per your requirements. Our company provides the first-class yet competitive prices of reaction injection molding products and services. We improve our efforts to optimize the reaction injection molding and make certain about an array of benefits to our customers.
Upgrade Your Resources and Industrial Work
We train our personnel with the latest resources and technologies associated with our industry. This is because we have understood the overall importance of providing the best products and services as per ever-increasing expectations of our customers. Our specialized production methods and the low-cost composite tooling play the important roles behind the improved success rate of our reaction injection molding services at this time. You can feel free to contact our customer support team and fulfil your wishes about the successful method to use such service. You will get an array of benefits from our high-quality products.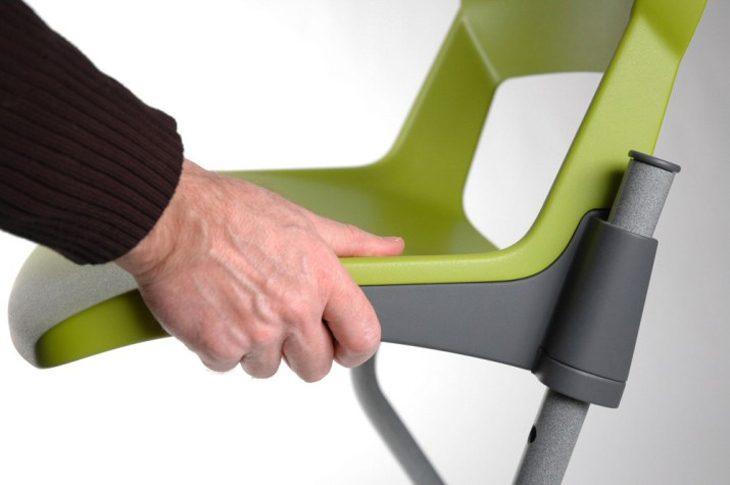 Reaction Injection Molding is used in many industries for many types of parts. While bumpers for vehicles are produced in this process, most applications are for large, complex parts produced in quantities less than 5,000 units. Examples include panels for electrical equipment, enclosures for medical devices, and housings for computer and telecommunications equipment.
Reaction Injection Molding Advantages and disadvantages
Reaction injection molding can produce strong, flexible, lightweight parts which can easily be painted. It also has the advantage of quick cycle times compared to typical vacuum cast materials.[citation needed] The bi-component mixture injected into the mold has a much lower viscosity than molten thermoplastic polymers, therefore large, light-weight, and thin-walled items can be successfully RIM processed. This thinner mixture also requires less clamping forces, which leads to smaller equipment and ultimately lower capital expenditures. Another advantage of RIM processed foam is that a high-density skin is formed with a low-density core.
The disadvantages are slow cycle times, compared to injection molding, and expensive raw materials.
Reaction Injection Molding Tooling
Machined steel or aluminum; cast aluminum; silicone rubber; epoxy resin; nickel. The machines can be large or small depending on the size of part required.

RIM Process vs. Others for Polyurethane Parts Manufacturing
Reaction injection molding has many benefits: low tooling costs, short lead-times, large lightweight parts, high tolerances, enhanced design finish, desired chemical resistance properties, 94V-0 and HB ratings, customizing part properties, and molding over metal, wood, glass, computer chips and other parts.
Reaction injection molding is generally most cost-effective for the production of a few hundred to several thousand parts, but one RIM Manufacturing client has looked to us to produce more than 1,000,000 parts per year for 10 years.
Injection Molding
RIM Advantages
l Approximately 70% less expensive
l Molds thick, lightweight structural parts without sink
l Varying wall thicknesses on same part
l Similar tolerances to injection molding
l Molds over metal, glass, wood, wiring, circuit boards, hardware, etc.
l Much better economies for lower volume parts
l Shorter tooling lead times
Injection Molding Advantages
l Lower high-volume per-part cost
l Colored plastic parts don't need paint
l Finer part detail
l Greater range of material choices
Thermoforming
RIM Advantages
l Much greater design freedom
l Lower costs for complex parts
l Higher part tolerances
l Combination of multiple parts
l Molded-in bosses, ribs and other 3D features
l Thicker, stronger parts
Thermoforming Advantages
l Less expensive simple parts
l No paint needed for single-color parts
l Generally less expensive tooling
Rotational Molding
RIM Advantages
l More sophisticated design
l Higher tolerances
l Increased strength and durability
Rotational Molding Advantages
l Hollow part molding
Sheet Metal
RIM Advantages
l Much greater freedom to design attractive, sculpted parts
l Less expensive complex or curved parts
l Generally lighter-weight parts
l Enhanced sound and vibration insulation
l In-mold painting
l Soft-touch or flexible parts possible
l Encapsulation of parts–glass, metal, wood, wiring, circuit boards, etc
l High corrosion- and rust-resistance
l Non-conductive
Sheet Metal Advantages
l Parts sometimes structurally stronger
l No additional EMI/RFI Shielding needed
l Less expensive tooling
l Lower expense for simple parts
Die Casting
RIM Advantages
l Lower weight
l Higher tolerances
l Greater design freedom
l No brittle parts
l Net shape with no machining
l Corrosion-resistance
Die Casting Advantages
l Low tooling cost
l Shorter lead-time
Founded in 1996, Jevny Technology Co.,Ltd has grown to be one of themost professional independently owned plants in China specializing in custom Reaction Injection Molding. ISO9001:2008/ISO14001:2004 Certified for RIM Molding, we optimize RIM processes for our clients with our significant design expertise. Through integrated manufacturing services in China, we are able to assist you with everything from concept to finished product, based on your needs and goals. If you think that your next project may benefit from Reaction Injection Molding, contact us at Freequote@jevny.com to get more information about our Reaction Injection Molding service.