Services

Plastic Injection Molding
Plastic injection molding is by far the industry's most common way to manufacture parts, especially when making larger quantities. Plastic is known to be a very versatile and economical material that is used in many applications. Although the tooling is expensive, the cost per part is very low.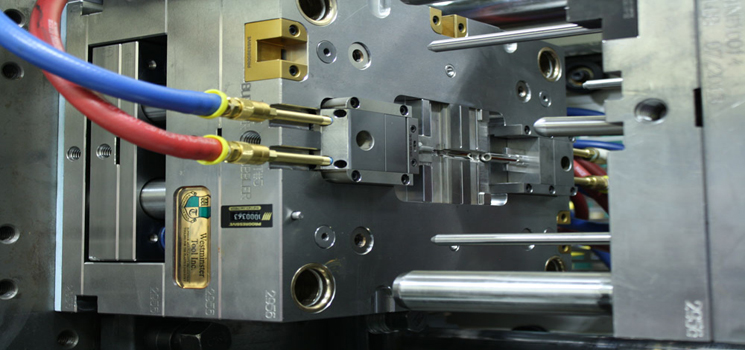 Jevny specialize in high quality custom plastic injection molding and mold tool making. From Prototype Molds to Low Volume Production Parts, Jevny combines the latest injection molding processes with proprietary technology to deliver high quality, on-demand injection molded parts. We provide custom molding for 50 to 100,000+ parts annually as well as a wide range of other manufacturing and finishing services to complete your project.
Best Performance and Efficiency Plastic Injection Molding Service
From brand new jobs to in-progress projects, we offer plastic injection molding that gets the job done. Whatever your specific job demands, you can count on us for thermoplastic injection molded plastic and precision insert molded products, whether your industry is food and beverage, medical, dental, automotive, packaging and display, or another field that relies on plastic in its manufacturing, packaging or distribution.
And we will consult you in each phase of the product engineering process, the tooling and molding process and the injection process as well to achieve QUALITY and a low(er) cost manufacturing. We intelligently test and re-test the quality of your plastic injection molding products at each vital step along the way, from design to assembly, and one last time before we ship the product to you. This emphasis on quality assures you the best possible product. We're proud of our reputation for top-quality plastic products and services with molding buyers across China. We train our staff of technical and production specialists to accept nothing less than absolute quality as they guide your project through design, development, manufacturing and shipping. We not only meet your requirements, but we actively look for ways to improve on your product and thus save you money and time.
Advantages
RAPID TURNAROUND
Using our vetted Partner Network, Jevny is able to produce top quality Injection Molded parts in as little as 14 business days.
SCALABILITY
Injection Molding can be the ideal process for production runs of 100-10,000 parts.
STRENGTH
In fields where parts need to be strong and durable, plastic injection has an option that other molding processes do not offer.
PRECISION
Injection molds are CNC machined to high precision and are able to produce thousands of identical parts with very small and intricate details.
EFFICIENCY
In higher volumes, injection molding produces significantly less waste than other manufacturing processes.
PART PRODUCTION
Piece price is significantly lower with Injection Molding vs other processes, particularly as production quantities increase into the thousands.
Materials
PLASTICS
·ABS
·Acetal
·Glass-Filled Nylon
·HDPE
·LDPE
·Nylon
·PBT
·PC/ABS
·PET
·PLA
·PMMA/Acrylic
·PPS
·PS/PPE
·Polycarbonate
·Polyoxymethylene
·Polypropylene
·Polystyrene
·Polysulfone
·TPE