Services

Urethane Casting & RIM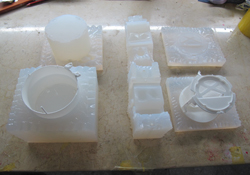 Urethane Casting

(Vacuum Casting)
is ideal for applications that require quantities ranging from one to hundreds of parts, avoiding the expense of a machined injection mold. Because this process is inexpensive (compared to traditional injection molding), time and money are saved when changes in design are required during product development. Since our molds are flexible, difficult geometries such as undercuts or draft can be produced easily, which allows us to build parts that cannot be manufactured elsewhere.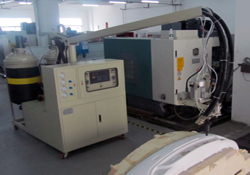 Reaction Injection Molding(RIM) process uses polyurethanes to produce molded parts. The polyurethanes begin as two liquid components, compared with the pellet form of most thermoplastics. These liquid components - an isocyanate and a polyol - are developed in two-part formulations, which are often called polyurethane RIM systems.Compared to Plastic Injection Molding, rapid injection molding is a more simple and convenient process with a shorter production cycle.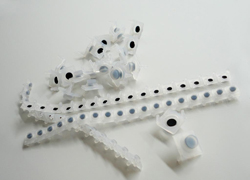 Liquid Silicone Rubber (LSR) Jevny is the professional manufacturer of Mould Making Silicone Rubber, Condensation Silcone Rubber, Addition Silicone Rubber, Life Casting Silicone Rubber, Silicone Leather etc. Also We can provides a serial services of silicone such as molding, insoles, sexy dolls, electronics, relative silicone materials and latest developed products, etc. Liquid Silicone Rubber molding has thousands of applications across a variety of industries, including medical, automotive, infant care, general industrial markets, aerospace, electronics and many other specialized industries.