Recent News
Home > Recent News > Supplying Industry-standard CNC Machining China for Parts
Services

Supplying Industry-standard CNC Machining China for Parts
Views: 1771 Update date: Apr 18 , 2020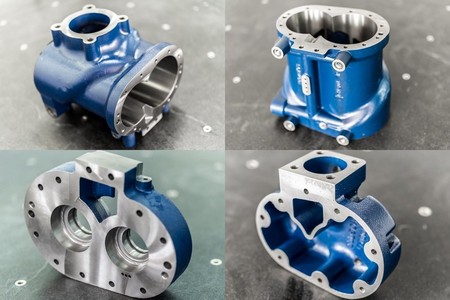 CNC Machining has revolutionized the fabrication and production industry over the last couple of years. CNC Manufacturing process uses pre-programmed computer software to control the movement of factory equipment and machinery as well as the flow of the process.
CNC technology can be used alongside a wide range of factory tools and machinery including lathes, grinders, routers and mills. With the advanced technology on board, CNC machining services make complex 3-dimensional cutting jobs attainable in a number of commands, promoting efficiency, accuracy and speed of extensive types of projects.
Jevny provides industry-standard CNC Machining China services deployable a diverse category of work with an assortment of plastic and metal material options. Whether you're designing parts that demand high volumes or only running trials with prototypes for low-volume production, our CNC machining services are available to avail you iterative development with quick turnaround and consistency in quality.
At Jevny, we offer two types of comprehensive CNC machining processes - CNC Turning and CNC Milling. Both of these processes are designed to achieve specific aims in manufacturing from jigs and fixtures to parts with cylindrical properties, holes, slots and grooves.
Jevny has the CNC machining China work shop which served a lot industries both in domestic and worldwide. As we have the cutting edge technology, state-of-the-art equipment, best machinists and programmers, harvesting decades of experience, which enable us to lead the way for innovation in the CNC industry, provide the excellent precision CNC machining services.
If you're ready for a fast and free quote for your CNC Machining China projects, contact Jevny today and we will deliver one to you within 24 hours. Reduce production time, reduce waste, and reduce stress.