Services

CNC Prototype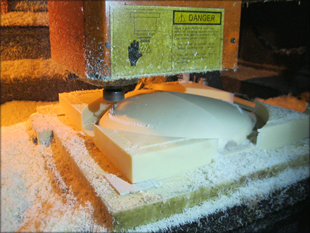 Rapid CNC machining is a subtractive manufacturing process that works best for prototyping, form and fit testing, jigs and fixtures, and functional components for end-use applications.Jevny can offer low cost and fast turn-around multi-axis-high speed CNC machining solutions to fulfil most requirements for concept models, prototype parts and low-volume production components. We are able to machine direct from your 3D Model. We can supply parts from one-off's up to low-volume production quantities in a wide variety of materials, including plastics and metal.
Plastics: ABS, Polycarbonate, Delrin, PP, PMMA, PTFE, Nylon, Nylon+30%GF, PEEK, HDPE, PVC, PBT, PPS and Carbon Fibre etc.
Metal: Aluminum,Stainless steel,Mildsteel,Zinc,Magnesium,Brass,Copper,Bronze,and Titanium etc.
SURFACE FINISHING Jevny could offers many finishing and painting services including painting, silk screening, pad printing, polishing, sand blasting, anodizing, powder coating, plating, passivation, laser etching, knurling , blackening and so on.